Murder Inc. Exclusive: Were two special policemen murdered by the Zodiac in San Francisco in 1966?
Shortly after 9:30 pm on July 31, 1966, two special policemen for the Parkmerced residential complex in San Francisco responded to a call of a prowler in the parking garage. After arriving in two separate patrol cars, Carl Fields and Jacob Remsing were both shot to death by the prowler with a shotgun loaded with 00 buckshot. A 16 year old witness spotted a 1965 green Ford Mustang leaving the scene of the slaying. The Mustang had been stolen from John Shields of 21 Diaz Avenue sometime between 9:00 and 9:30 pm about two blocks from the murder. The car was later found abandoned one block from the site of the 1963 unsolved murder of cab driver Samuel Bergman, another possible early Zodiac murder first featured on Murder Inc.
Deck logs from the USS Canberra (docked in San Diego) on July 26, 1966 list Joseph DeAngelo as AWOL since July 22. On July 24, 17 year old Janice Sorem was strangled to death in her car in a Granada Hills parking lot. One week later on July 31, Fields and Remsing were murdered in San Francisco. The San Francisco Police Department at first claimed the killer was an auto stripper or a car booster, but later theorized the murder may have been an assassination because it would be unusual for a prowler to be armed with a shotgun. Where was Joseph DeAngelo on July 31, 1966, the night of the murder in Parkmerced? Was the killing of Remsing and Fields an early murder of an AWOL (or recently AWOL) sailor who would later go on to become The Zodiac?


June 8 1966 Joseph DeAngelo USS Canberra San Diego, CA


June 16 1966 Auburn Burglar Auburn, CA


June 24 1966 Sacramento Intruder Sacramento, CA


July 1 1966 Masked Rapist Sacramento, CA


July 1 1966 Auburn Rapist Auburn, CA


Joseph DeAngelo lived in Auburn on his family's ranch in 1966


July 6 1966 Roseville Cat Burglar Roseville, CA


July 14 1966 Sacramento Prowler Attack Sacramento, CA


July 17 1964 Night Intruder Rapist Sacramento, CA


July 22 1966 Joseph DeAngelo AWOL USS Canberra San Diego, CA


July 24 1966 Janice Sorem Murder Granada Hills, CA


Janice Sorem was murdered 5 miles from Joseph DeAngelo's childhood home


July 31 1966 Jacob Remsing & Carl Fields Murder San Francisco, CA

In the 1960s Parkmerced apartments were a residential community owned by the Metropolitan Life Insurance Company


The stolen 1965 green Ford Mustang used in the murder was found abandoned one block from the site of the unsolved murder of cabbie Samuel Bergman in 1963


April 20 1970 Zodiac Letter "There is more glory in killing a cop than a cid" San Francisco, CA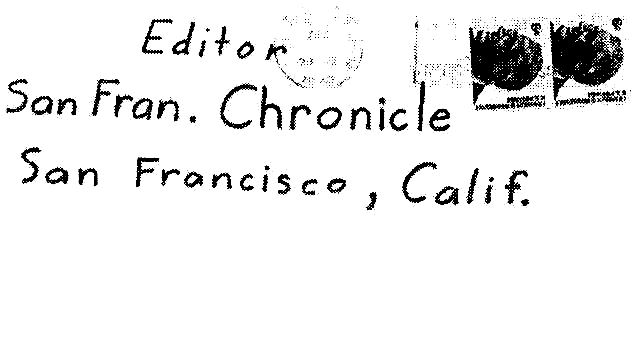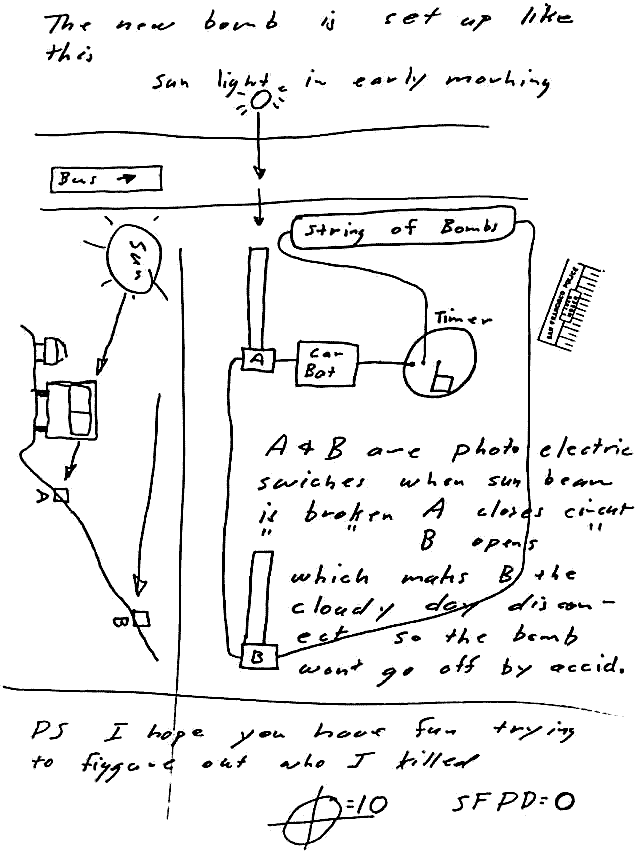 October 7 1978 East Area Rapist Special Officer Badge Recovered Concord, CA